"So, when are you completing your family?"
"Every child needs a companion- there's nothing like giving a sibling to your baby."
"Your child will not understand the concept of sharing- it's called Single Child Syndrome."
Well, if you belong to the clan who believes in "One is Fun", this article is going to make you happier because we are going to state some awesome benefits of having one child which you wouldn't have been able to tell upfront to anyone and everyone ALL THE TIME!
Let's face it, this one question crops up the moment you are ready to plan your child's first birthday. But why don't people look at the benefits of having just one child, there being so many of them, like:
1.The Special bond
There's more one-on-one time that you can give to your child without making any adjustments, sacrifices, manipulations. You don't have to spread your attention around to other children. The child will also most likely turn to you when other children would turn to brothers, sisters and friends for guidance. You and your partner will be their go-to which is a special relationship to have between parent and child.
2.Benefits to the Child's Personality
Child with no siblings ultimately gets more opportunities to gain independence in terms of keeping himself busy and being social. Only children are more aware of parental expectations, which has a strong influence on creativity because they have more opportunities for independent activity, and independence is strongly related to creative thinking. Only children learn at a young age how to be by themselves and not have to rely on others for amusement and entertainment. They have a deeper primary relationship with themselves. Being the only child implies being the focal point of parents. This results in the child's hobbies and talents being nurtured. Also only children usually do extremely well academically because of the fact that they are on the receiving end of their parent's undivided time and focus.
3.Money Matters
The way education and health industry is flourishing & advancing (read- getting more & more expensive), single child is definitely lighter on the pocket. When you start thinking of big expenses like school fees, daycare charges or basics like diapers, vaccinations etc., you would find enough & more reasons to stick to your 'One and Done' policy.
4.Better Lifestyle
With more time & money in hand, parents are in a better position to give better facilities and lifestyle to the child. Most things that were luxuries earlier are no less than necessities today. From planning the best vacation to participating with your child in extracurricular activities, constraints to consider are much lesser with one child.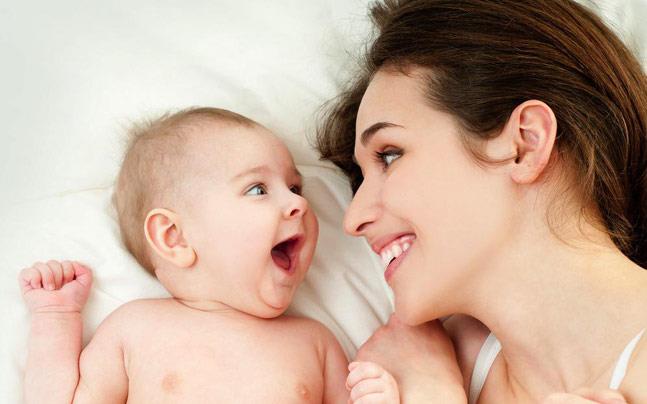 5.Content Mommy, Content Child
It just makes so much sense- with just one child to take care of, you are left with more time to focus on whatever part of your life you want to. From getting time to socialize to pursuing your long lost hobby to setting up your professional life again or to simply pampering yourself by sipping coffee- with only one child under your wing, you have the time and you probably have the money. Basically, you'll have the opportunity to find happiness outside the parameters of parenthood which not every parent has the time, energy or money to do.
6. Life is Less Hectic
Well, only if you can imagine what it is to go on a short car ride with 2 kids, 1 baby bag, 1 meal bag, x number of toys and infinite other 'must-haves', you would know what being hectic means. Less chaos means a calmer and saner mommy which ultimately means a happier family and home.
7. Sibling Rivalry- What's that?
Sibling rivalry is a non-issue when it comes to parenting an only child. Child would never be exposed to the bitter reality of sibling rivalry that ranges from jealousy to competition to unintentional favoritism from parents. Singe kids are thus seen to grow up very self-assured and self-aware. They tend to understand themselves and their capabilities and limits better at an earlier age compared to other children.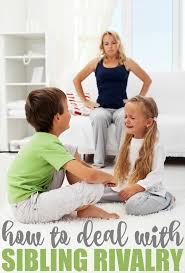 8. Eco friendly
Well, after all you are a mother, and thinking about the Mother Nature should also be your responsibility somewhere. More kids implies more stuff. Picture a store room with double the amount of toys, double the number of clothes and almost double the number of baby gears. A single child would have a direct influence on your buying habits as well as wastage generated thus impacting the nature.
While there are ample pros of having a single child, but it also comes with its set of disadvantages. There is no conclusive answer to whether it is easier or more difficult to groom a single child as it depends on a range of factors i.e. parental preference, economic condition of the family, extended family support, other parental commitments and so on and so forth.